Cakevoucher
Fan of healthy cakes and looking for an original gift? With my cake voucher, you give the lucky recipient a choice from my delicious range. The cake voucher is valid for one year and is available for any amount from € 8. The design of the cake voucher and the card is again by Eva Maassen and the stamp was ordered via Studio Stempel in the Netherlands.
Through this purchase, you support me so more people can get to know my plant-based treats.
You can order a cake voucher via the Order button at the top of the menu.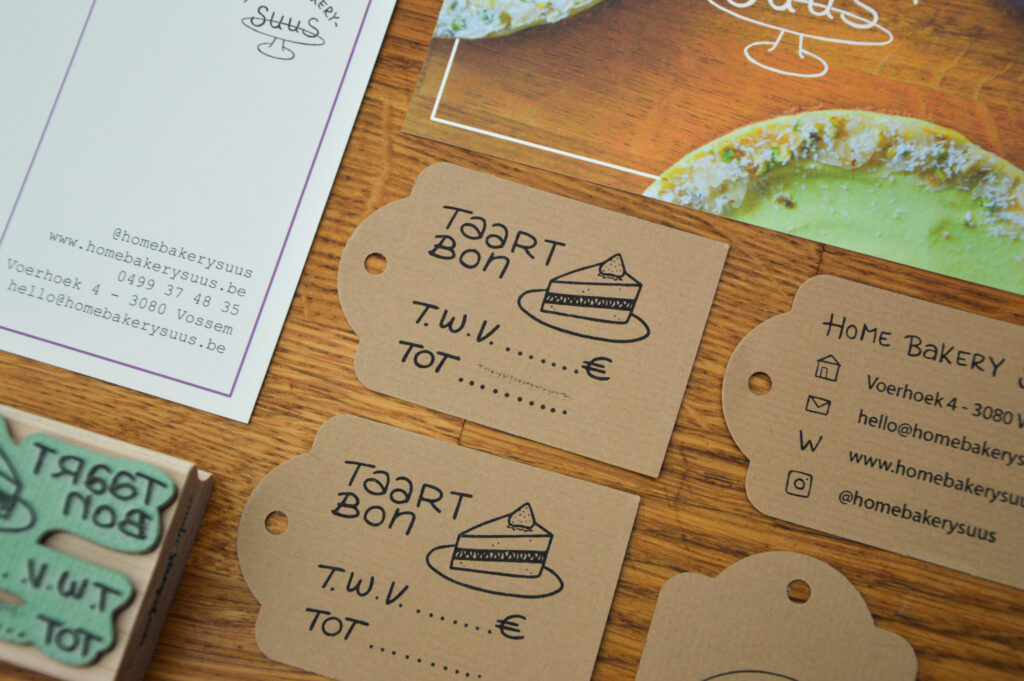 ---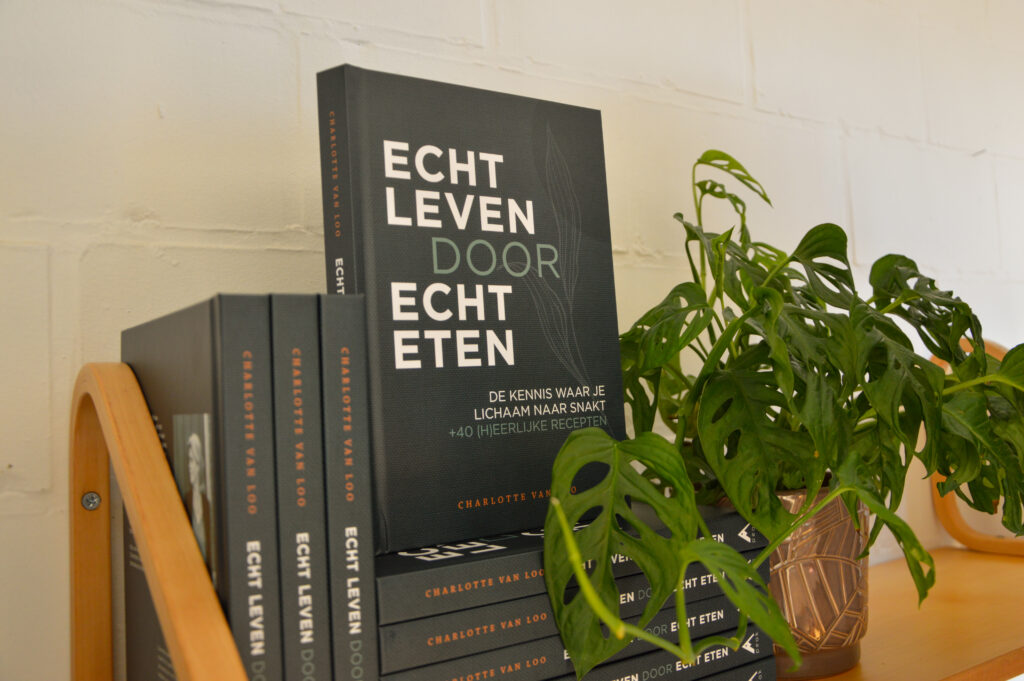 'Echt leven door echt eten' - Charlotte Van Loo
A reference and information book, so you can find all the knowledge Charlotte shared at The Broth Bar & 40 magnificent recipes!
Price: 29€95
ABOUT CHARLOTTE
Charlotte (1971) experienced the self-healing ability of the body after a major health challenge. She studied Orthomolecular Medicine and Nutrition and discovered how beautifully the body indicates what it needs. It is her mission to offer this knowledge to you in an accessible way so that you can translate it into practice. In this book you will find Charlotte's knowledge, practical tips and the 40 most delicious recipes from The Broth Bar.

ECHT LEVEN DOOR ECHT ETEN gives you tools, knowledge and explanations on many topics, giving you a short cut to getting a grip on your health. geeft jou tools, kennis en uitleg over veel thema's, waardoor jij een short cut naar grip op jouw gezondheid krijgt.
All those terms thrown around in advertisements, magazines and on social media, what do they really mean and how do they really work? Pro- and prebiotics, antioxidants, proteins, carbohydrates, gut flora, macro- and micronutrients, vitamins, cholesterol and different lifestyles, the book explains it all. And I fervently wish that, armed with this knowledge, you can reconnect better with your health and once again listen to your gut feeling. I challenge you to look further and ask questions because only then will you be in charge of your health. And of course you will find 40 honest and delicious recipes, all from The Broth Bar.
En natuurlijk vind je 40 (h)eerlijke recepten, allemaal toppers uit The Broth Bar.
After running a successful restaurant (The Broth Bar) in the heart of Maastricht, she and her husband moved to Spain to live as self-sufficiently as possible.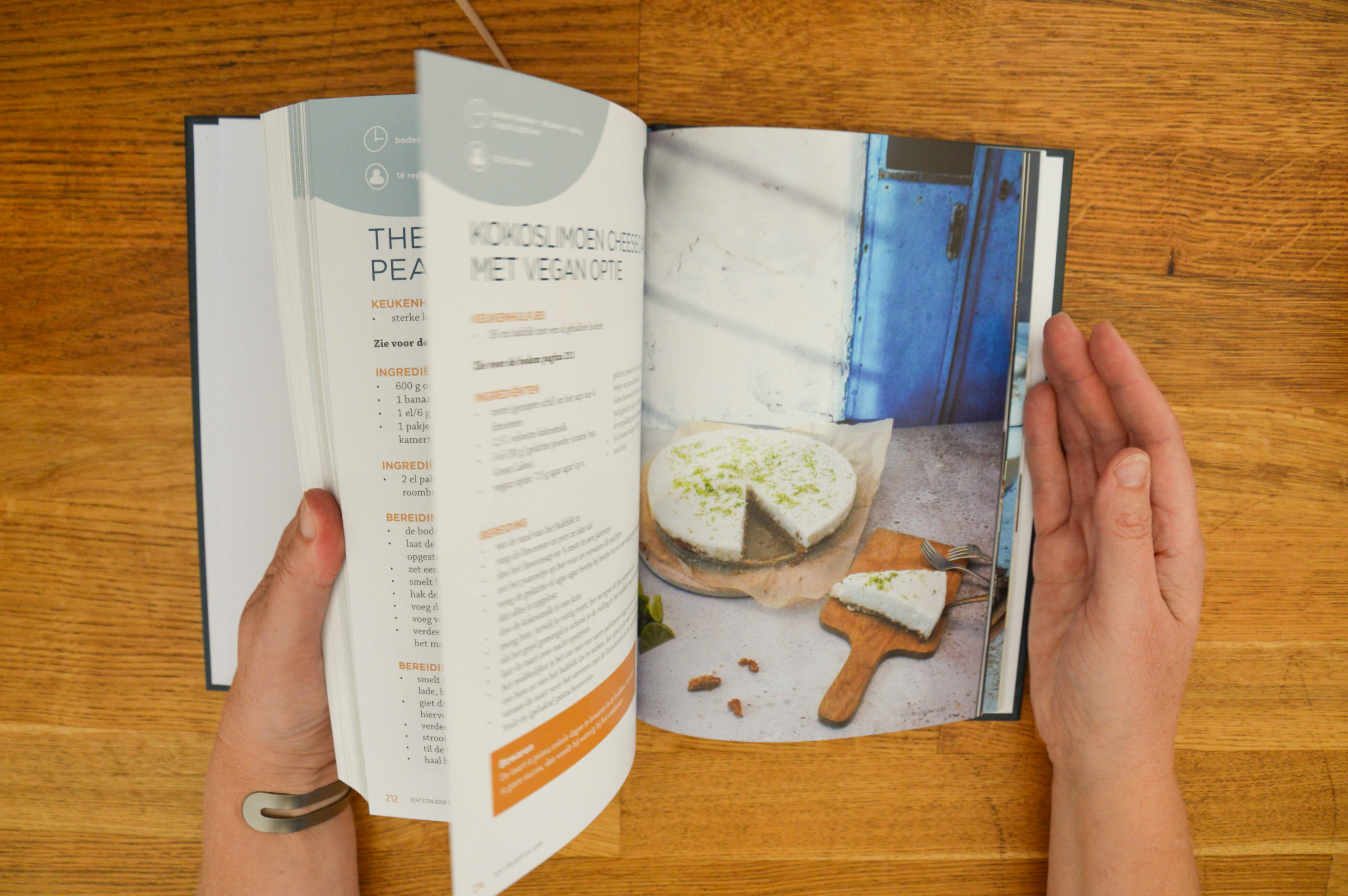 ---
Food huggers
Food Huggers are silicone lids that keep cut fruit and vegetables fresh for longer. You can also use them to seal opened tins and jars and save waste by no longer using cling film or aluminium foil.
The set of 5 Food Huggers includes all five sizes of Food Huggers from mini to extra large. You can store the Food Huggers inside each other so they take up less space.
De Food Huggers zijn gemaakt van voedsel veilige silicone die vrij is van giftige stoffen. Het is een sterk materiaal dat eindeloos herbruikbaar is. De FoodHuggers kunnen in de koelkast, diepvries, magnetron en vaatwasser! Prijs 17€50